ASC has a number of boats that can be used freely by members at any time, all we ask is you record their usage in the signing in sheet and report any issues with the boats on the defects log so that they can be repaired.
Laser Pico
The Laser Pico was designed and built for family fun, it is an excellent stable platform for learning to sail while also being a fun boat in a strong breeze for someone with more experience. The great thing about the Laser Pico is that it can be sailed by a wide range of ages and abilities. The boat is easy to handle, quick to rig and has space in the boat with a high boom so even the biggest adults can learn to sail in the boat.
The Pico can be set up to sail single handed, or with up to three people if required. The jib easily hoists and clips on to give a little bit of extra turbo and to provide the crew with a job on the boat.
If you're looking to learn to sail then you won't be disappointed by a Laser Pico. You'll struggle to find a sailing centre which doesn't have a fleet of Laser Picos, with their durable hull they are hard wearing and almost indestructible.
RS Q'Ba
The RS Q'ba is a suitable dinghy for introducing newcomers to the sport of sailing, but is also a good boat to race. The cockpit is spacious but is also light enough to be handled by children.  It is ideal to teach the youngsters, cruise around or race whilst the mainsail has an easy reefing system and a jib can be added for sailing with two people. 
RS Vision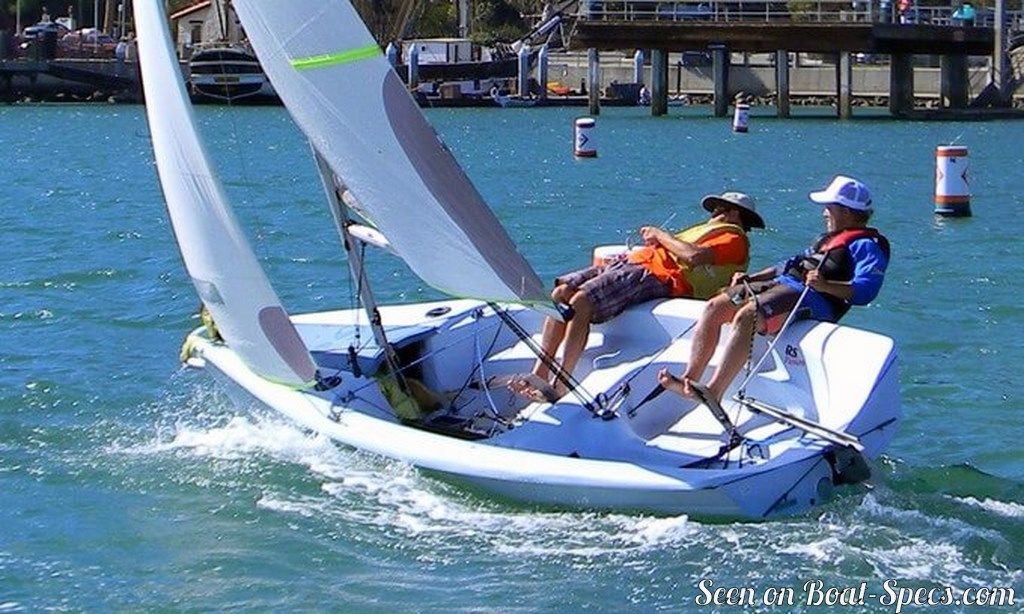 The RS Vision is the perfect all-round family sailboat: Easy handling and sparkling performance, tough and virtually maintenance free, with a fully self-draining cockpit. A boat that is roomy, stable and great to sail, as a trainer, cruiser and club racer for young and old.  This capable, multi-purpose boat is no stranger to club-level racecourses, beach launchings and landings, raft-ups, or learn-to-sail outings with friends and family members. It features a single-line reefing mainsail and furling jib, should the wind unexpectedly gather pressure